The Corangamite Regional Catchment Strategy is produced by the Corangamite Catchment Management Authority on behalf of the entire Corangamite community. It sets out how the catchments in the region are to be managed by assessing the land and water resources in the region and how they are used.
The delivery of the Corangamite Regional Catchment Strategy will require all land managers within the region working in partnership to deliver an integrated approach to managing the land and water resources.
The following listing presents the range of partners who will work together to ensure the successful delivery of this strategy.
Catchment Partners
The Corangamite Catchment Partnership Agreement provides the basis for agencies to work cooperatively within the Corangamite Region to deliver Integrated Catchment Management outcomes. Signatories to the agreement are:
Department of Environment, Land, Water and Planning is focused on creating a liveable, inclusive and sustainable Victoria with thriving natural environments – where the community is at the centre of everything they do. The Department also has oversight of various Committees of Management who manage Crown Land Reserves, these include Bellarine Bayside and Barwon Coast Committees of Management.
The Great Ocean Road Coast and Parks Authority was established on 1 December 2020. The Authority manages, protects, rehabilitates and fosters resilience of the natural, cultural and heritage values of coastal Crown land and marine waters along the Great Ocean Road.
Department of Jobs, Precincts and Regions – Agriculture Victoria has been created to give greater visibility to the agriculture activities of the department, giving a clear identity to agricultural services and initiatives within the department. Agriculture Victoria supports this agenda by delivering policy, research, development, extension, regulation and market access/facilitation services to long established and mature agricultural industries such as dairy, as well as new and emerging industries.
Department of Jobs, Precincts and Regions – Regional Development Victoria (RDV) is the Victorian Government's lead agency responsible for rural and regional economic development. RDV operates in partnership with regional businesses and communities, and all tiers of government to deliver the Government's regional development agenda and instigate positive change for regional and rural Victorians.
The state of the environment can affect human health. The Environment Protection Authority works to protect the environment and human health from pollution and waste.
Parks Victoria manages a diverse network of parks that are home to over 4,300 native plant species and 948 native animal species. These parks include some of Corangamite's largest and most undisturbed ecosystems – landscapes like the Otways, the Lake Connewarre complex and the Western District Lakes. It also covers the region's marine national parks and sanctuaries that protect a wide array of marine life.
Barwon Water's vision is for an economically, socially and environmentally prosperous region. Their mission is to strengthen the region's economy, liveability and sustainability through the delivery of high quality and affordable water and sewerage services.
Central Highlands Water is a regional water corporation providing drinking water, sewerage, trade waste and recycled water services to customers throughout the Central Highlands region of Victoria.
Southern Rural Water is responsible for managing irrigation districts, the regulation of surface water and groundwater licensing, and storage dams across the southern third of Victoria.
Wannon Water's vital role is in delivering safe, secure and affordable water and sewerage services for their customers, but also recognise the importance of their place in south-west Victoria, and the need to lead by example.
With a population of over 250,00 the City of Greater Geelong is Victoria's largest provincial city. It has some of the most breathtaking landscapes in Australia – from rugged untouched coastline on the Bellarine, to wildflower infused grassland on the volcanic plain, to majestic open forest in the Brisbane Ranges.
The Borough of Queenscliffe Council and community are very passionate about the unique coastal environment that surrounds us. Protecting and enhancing our environment is one of the key focus areas of Council. Residents, businesses and visitors are encouraged to support Council's efforts.
Our community members consistently show their desire to protect our natural world and a commitment to sustainable and environmentally friendly practices.
Colac Otway Shire is widely regarded as one of the most beautiful areas in Australia. It comprises of a wide variety of vegetation communities ranging from coastal scrub to rainforest and areas of native grasslands. It is important that with its expanding growth that it retains the natural values and landscape character of each area.
The Shire is approximately 4,600 square kilometres. It extends from the spectacular limestone cliffs at Port Campbell and Princetown to the historic town of Skipton, in the north, near Ballarat.
The rural areas of Ballarat are a natural resource. It is important that there is acknowledgement of environmental issues that can impact on the health of this resource and ability to farm and live in the rural areas.
Moorabool Shire is a fast growing semi-rural municipality nestled between Melbourne, Geelong and Ballarat. The Council through its actions, as well as working with other agencies and groups with an environmental stewardship role, focus to assist communities to live sustainably so that we leave a healthy and prosperous environment for the future generations.
Natural beauty is a huge feature in Golden Plains with the Brisbane Ranges National Park, Enfield State Forest and Moorabool River popular for their wildflower displays, koalas, scenic drives, walks, trails and picnic grounds, offering day-trippers an enjoyable tourism experience.
Trust for Nature partners with private landholders in Victoria to protect native plants and wildlife for future generations. Together with conservation covenants and reserves, we have protected more than 100,000 hectares across Victoria.
Wadawurrung Country stretches from the Great Dividing Range of Ballarat, to the coast from the Werribee River to Aireys Inlet, including Geelong, the Bellarine Peninsula and Surf Coast
The Eastern Maar are Traditional Owners in the south-west of Victoria. Their traditional land extends as far north as Ararat and encompasses the Warrnambool, Port Fairy and Great Ocean Road areas.
Industry stakeholders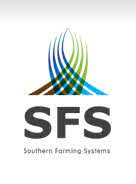 Southern Farming Systems is a farm driven, non-profit organisation helping higher rainfall farmers with practical research and information that produces sustainable results.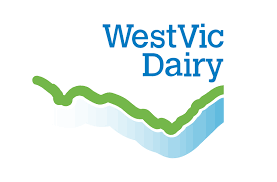 WestVic Dairy is a Regional Development Program (RDP) set up by Dairy Australia in the 1990s. Dairy Australia invests across the dairy supply chain, identifying the best opportunities for collective action.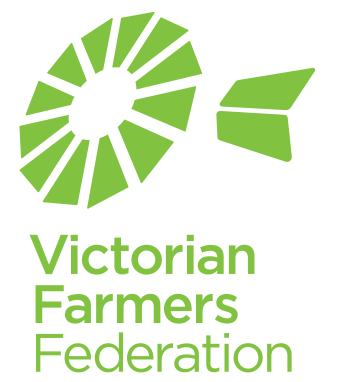 The Victorian Farmers Federation is an active, powerful lobby group dedicated to the interests of farmers and making a difference to communities.
Education and Research providers
Primary and secondary schools are a major source of education for the population, and reach or have reached most of the region's inhabitants. This process provides a major opportunity to educate current and future students, and through them their parents, about the importance of environmental issues and sustainable behaviour.
Tertiary education providers are also a major source of training and education of future generations of professionals who will have a key role in managing the catchment into the future. These institutions also play a key role in identifying and developing solutions to gaps in knowledge. The Corangamite community is fortunate to have key universities including Deakin and Federation Universities within the region.
The Corangamite CMA has also worked closely in partnership with the Centre for eResearch and Digital Innovation (CeRDI) at Federation University in the development of a range of portals and other information sharing platforms.
Community organisations
Many of our community organisations are involved in activities that seek to improve the environment in which they live. Their members work together as stewards and advocates for the environment and seek to improve its condition.
Within the Corangamite region there are a multitude of such organisations which have been highlighted within each of the Landscape Systems. Some of the key community based organisations within the region include the following:
Landcare represents thousands of people across Victoria, working together to increase biodiversity and promote the sustainable management of land. The Corangamite Landcare Program has ten Landcare networks and locally-based Landcare Facilitators. There are more than 152 Landcare and community-based natural resource management groups with more than 4,200 volunteers developing innovative partnerships to achieve large-scale landscape projects.
Waterwatch Victoria is a successful community engagement program connecting local communities with river health and sustainable water issues and management since 1993.
Waterwatch Victoria has a sister program called EstuaryWatch. EstuaryWatch is a successful citizen science program that supports community members to actively participate in the monitoring of estuary health.
Otway Agroforestry Network (OAN) is a landcare group that encourages farmers to establish and manage trees for the reasons that matter to them. Landholders in our region want trees on their farms to shelter farm stock and crops; control soil erosion and dryland salinity; enhance their property values; and, if at all possible, generate alternative sources of income.
The Geelong Environment Council is a community group that was formed in 1972 to assist in the protection of the environment in and around Geelong.
Coastcare Victoria proudly supports hundreds of community volunteer groups working to protect and enhance Victoria's coastline.
Corangamite private land managers
The majority of the Corangamite catchment is in private ownership. Of the 1.3 million hectares of the catchment, 78% is privately owned. It is recognised that land owners invest much time and money into the management of their properties and how this contributes to catchment health. In all cases they are stewards of the land over which they have control. To ensure land is managed sustainably requires the implementation of integrated catchment management principles and application of best management practice involving a range of participants.
This strategy provides the overarching principles for the appropriate management of the catchment over its life. It identifies the drivers that are needed to ensure sustainable use of the region's natural resources. It is also important to ensure that individuals are supported in meeting their duty of care to the entire community.
Corangamite citizens
The citizens of this region, and visitors to it, undertake individual actions every day that collectively have a significant influence on the health and resilience of the environment.
Their contribution to environmental health begins at home and they are important partners in the efforts to achieve environmental targets by minimising waste, using environmentally-friendly products, increasing recycling, helping put an end to littering, and becoming active in local efforts to enhance native flora and fauna.
This strategy includes opportunities for citizens to be active monitors of environmental condition and collectors of data. It is envisaged that this strategy will evolve and enable citizens to contribute current information and data. For example: native vegetation extent and quality; native animal sightings; and water quality in waterways, wetlands and marine environments.
A key aim of the Strategy is to promote a stewardship ethic with all of the Corangamite community and visitors to the region to ensure that the environment is a consideration in their day to day activities.