The landscapes of the region face challenges associated with the many competing needs for land. Aboriginal people have a deep connection with the land or Country, which is central to their spiritual identity. This connection remains despite the many Aboriginal people who no longer live on their land. Aboriginal people describe the land as sustaining and comforting, fundamental to their health, their relationships and their culture and identity.
The Corangamite region has formed through landscape-building episodes over the past 600 million years, in a variety of environments ranging from deep sea sedimentation to explosive volcanoes. Landscapes continually evolve and processes such as earthquakes, landslides and even saline groundwater discharge are manifestations of this evolutionary process.
The Corangamite region has rich and diverse landscapes, reflecting its geological, climatic and human history. The natural resources of our region are critical to sustaining the lifestyle of its residents and visitors, as well as providing important habitat for flora and fauna. They support valuable industries such as agriculture and nature-based tourism and underpin the region's urban water supply needs.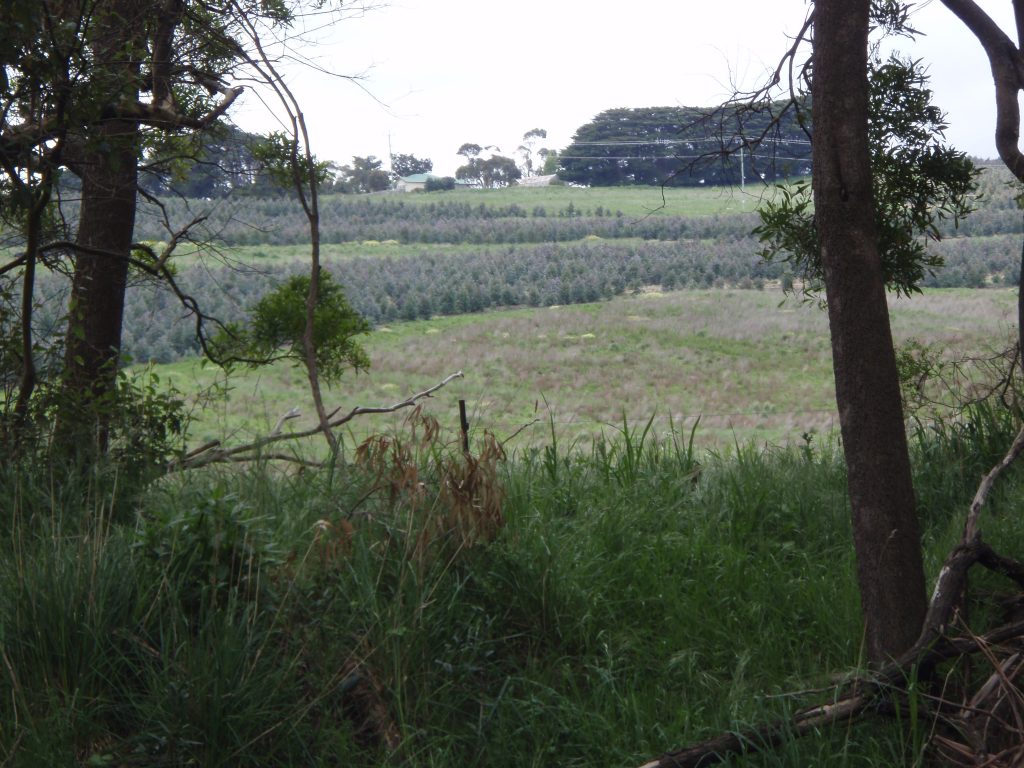 The landscape systems of the region are outlined in the local areas section of this strategy.
Under the Land Theme in the Corangamite Regional Catchment Strategy are three Sub-themes:
Regional Outcomes
20 Year Outcome
By 2042, the region's land is managed within its capacity as climate change impacts increase.
6 Year Outcomes
By 2027, land manager capacity in effective management practices is increased to address the range of threats and market changes. LO1
By 2027 there is a 20% increase (compared to 2022 levels) in private agricultural landholders engaging in sustainable land management practices. LO2
Regional Priority Directions
The following priority directions have been developed to deliver the 6 year outcomes identified for the Land Theme. They were developed through community consultation across the the nine Landscape Systems and will provide the basis for localised action. Landscape specific priority directions can be found here.
Code
Priority Direction
Lead
Collaborators
L1
Develop and implement a monitoring and evaluation framework that enables timely adaptive management and decision making. The framework will allow for:
1) accessible monitoring frameworks and repository of the region's NRM resource data
2) develop measures and assessments to determine the community's awareness of the natural values, their connection to these and their willingness to protect, enhance, and restore these
3) reporting to the community on implementation progress.
CCMA
CPA Partners
L2
Best land management practice approaches are implemented across farmers, agencies, developers, and the catchment community
CCMA
AgVic, Landcare
L3
Collaboration and effective relationships ensure agencies, the farming industry and other stakeholders successfully respond to changing circumstances.
CCMA
AgVic, SFS, WVD, Landcare
L4
Ensure engagement and information meets the demographics and needs of Corangamite Communities.
Landcare
CCMA, AgVic, Local Govt
L5
Develop targets to enable a baseline that enables net gain to be measured.
CCMA
AgVic, CeRDI
L6
Land use change including urban expansion does not occur to the detriment of biodiversity and other natural assets.
Local Govt
CCMA, DELWP
L7
Apply the CCMA's Irrigation Development Guidelines to ensure new irrigation developments do not have adverse off-site impacts such as waterlogging, salinity and nutrient discharge
CCMA
SRW
L8
Support farmers with information and tools to build resilience
AgVic
SFS, WVD, CCMA
L9
Support agriculture to manage climate risk
AgVic
SFS, WVD, CCMA
Relevant Land Information Sources